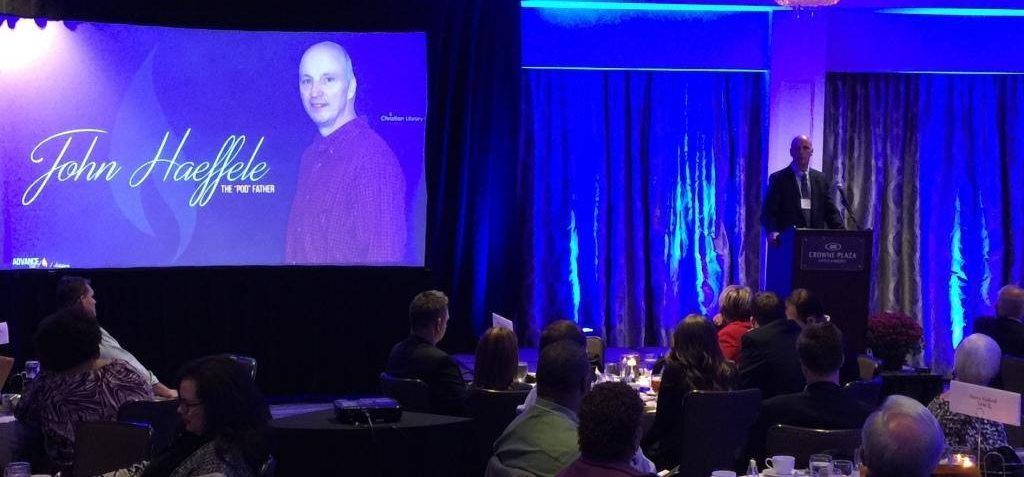 Speaking
John's life reveals the power of God to reach one when all odds are against it. His message will inspire you to believe God!"
Dr. Bill Thrasher, Professor at Moody Theological Seminary
John Haeffele has had the opportunity to speak on radio, at prison ministry workshops and churches throughout Illinois. He has also been the keynote speaker for Christian Ministry events in Atlanta, Georgia and Charlotte, North Carolina.
John's life and testimony honors God and offered hope to our audience. We were blessed by his words of wisdom, strength and encouragement in Christ Jesus, our Lord."
Kathleen Skaar, Founder and Executive Director, Christian Library International
Since John has been home God has opened doors for him to tell his story at various churches. John said, "There is no greater joy for me. I get to give something back to the God who has given me so much." Click the buttons below to listen to John's sermons.
Sermons
If you would like to have John as a guest speaker please email us below.
Email Us