Rise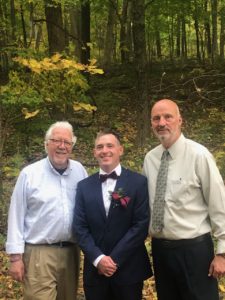 The other day I was listening to the song "I Will Rise" by Chris Tomlin. Part of the lyrics are "I will rise when He calls my name, no more sorrow, no more pain." Later that day I found out the Lord called my friend Steve's name.
The last time I saw Steve is when I officiated his son Steve Jr.'s wedding last year.
For years, Steve battled a rare lung disease and because of the grace of God and an organ donor Steve was able to attend the wedding. Steve's life shows the importance of being an organ donor and that the most important organ you can give is your heart to Jesus.
Love and miss you Steve, see you in Heaven.