Pause
Pastor Bill Hybels wrote a book called, "Too busy not to pray." This Easter take a moment to press pause and spend some quiet time in prayer.
On Thursday evenings beginning April 12th I hope you press pause again and spend 30 minutes with God. I will be leading a contemporary, non-denominational Christ centered service. Hopefully, this service will fit perfectly into your busy life style.
The service is open to anyone, so come as you are, all are welcomed.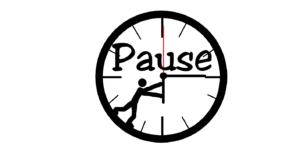 When: April 12th 6:15 to 6:45
Where: First UMC
154 East Washington Street
East Peoria Illinois